C-MAP MAX AU-M094 - Coral Bay-Kalbarri - SD Card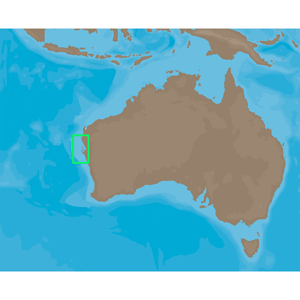 Coverage of Coral Bay to Kalbarri cover's Entrance to Murchison River, Kalbarri, Red Cliff Bay, Carnavon, Cape Cuvier, Bateman Bay, Slope Island and Dirk Hartog Island.
Box Dimensions
1"H x 6"W x 10"L WT: 0.3lbs
Return Policy
This item is non returnable and / or subject to a restock fee as per our returns policy.
Categories
Cartography - C-Map | MAX Wide Foreign

Copyright 2013 CWR Electronics. All rights Reserved.
All products, services and/or company names mentioned herein are trademarks of their respective owners.