RAM Mount Humminbird Piranha Mount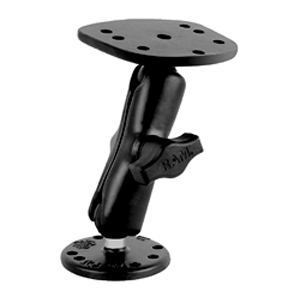 GENERAL INFORMATION
Manufacturer:
RAM Mounting Systems
SKU
Description
List Price
RAM MOUNT SMALL CABLE MANAGER F/ 1" AND 1.5" BALL BASES
15.14
Material: Powder Coated Marine Grade Aluminum Color: Black Powder Coat Ball Size: 1 Inch Rubber Ball
Box Dimensions
2"H x 4"W x 6"L WT: 0.6lbs
Categories
Ram Mount Store | Marine Electronics Mounts
Boat Outfitting | Display Mounts

Copyright 2014 CWR Electronics. All rights Reserved.
All products, services and/or company names mentioned herein are trademarks of their respective owners.